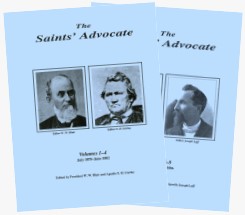 Saints' Advocate (2-Volume Set)
The Saints Advocate was an official Church paper dedicated to publishing the truth regarding the teachings and history of the Church.  They were originally published from July 1878 through June 1886.
The eight volumes were printed in two separate books by Price Publishing Company.  Receive a discount by purchasing both volumes as a set.